Bring on the offers!
You've started your listing transaction, and now it's time to start accepting offers! 🎉
1. From the transaction detail view, locate the Share button in the top-right menu bar.

2. Select Share. This will copy the unique link for your transaction for easy pasting.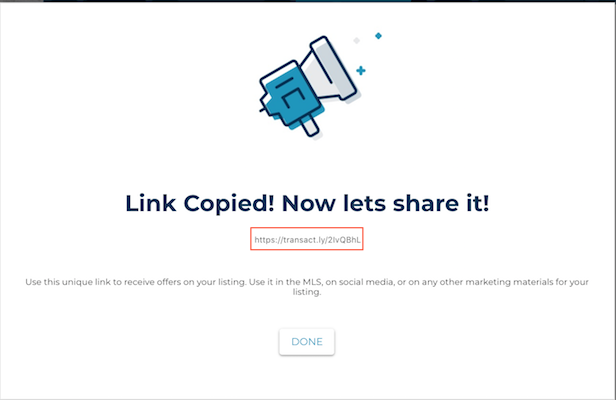 3. Instruct buyer agents to submit their offers via this link everywhere you are marketing.
MLS (either in the agent remarks or if your MLS has a field for this URL), email blasts, social media, etc.
Once an offer is received using this link, every member of the seller team will be notified. The listing agent can then Accept, Counter or Decline the offer right in the platform for ultimate transparency.
Questions about using the offer management feature?

Contact Support@transactly.com or chat us in the bottom right.