You've received an offer, but it's not quite right. Let the negotiations begin!
Whether it's one term, like price, or all of the terms of the offer, we have a simplified, streamlined way of facilitating negotiations between all parties.
1. Under the Offers tab, select the offer you'd like to counter from the list.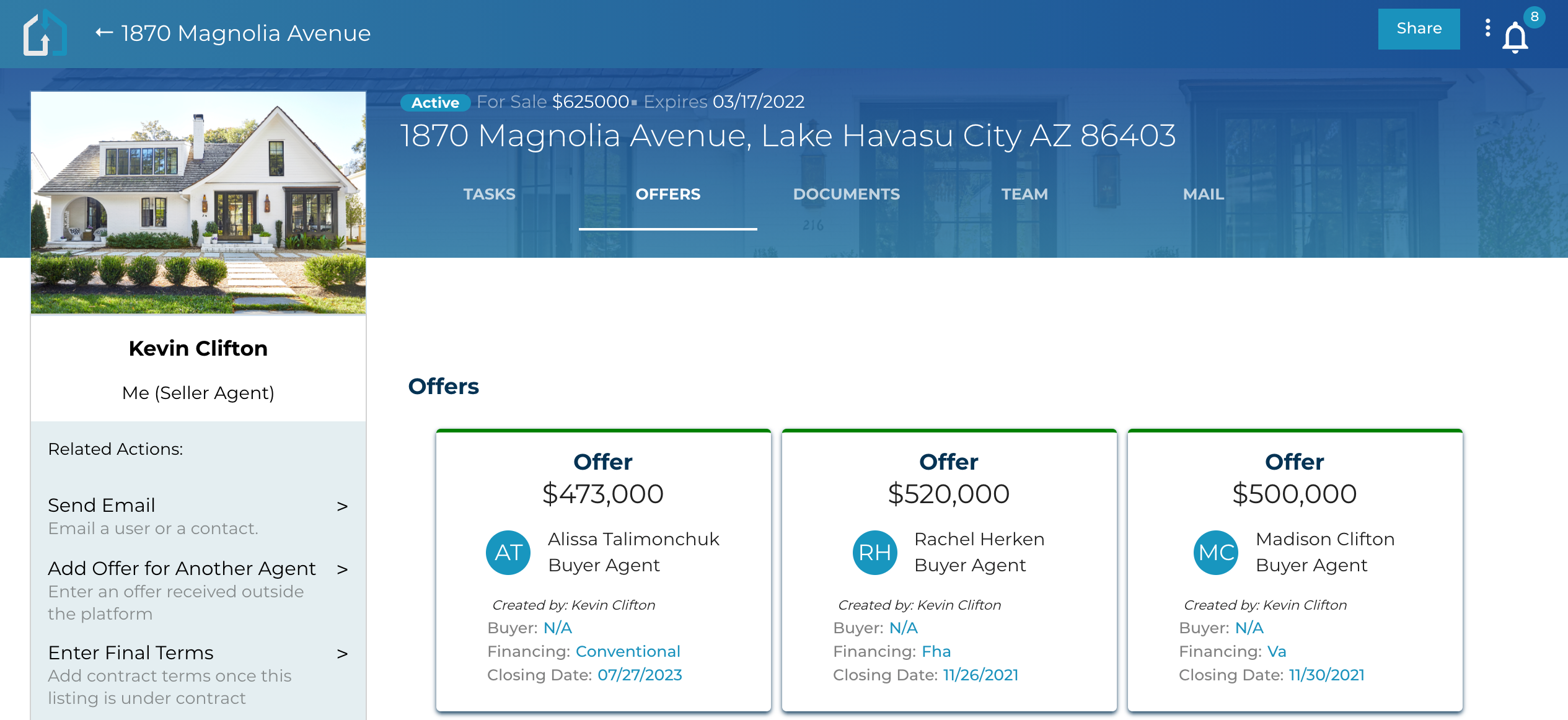 2. Select Counter on the most recently received offer.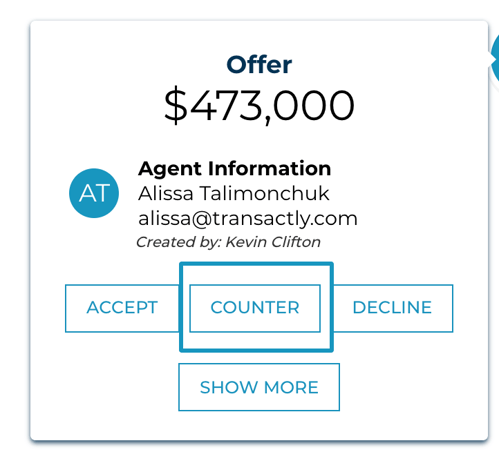 3. Make any changes on the offer form, including terms, expiration, and notes.
Terms from the previous offer are already pre-filled for you.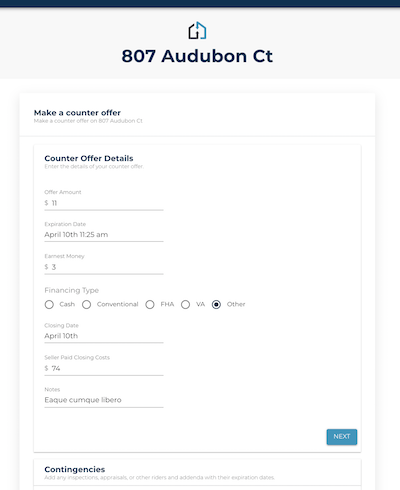 4. Upload an optional document.
5. Review a summary of your counteroffer and submit it.
All parties will be instantly notified that a counteroffer was submitted, and you'll be notified when it's viewed by the other party.
Questions about countering offers?

Reach out to us at Support@transactly.com or chat us in the bottom right