This one is JUST right!
The offer has been reviewed, and you're ready to make it official. You can accept everything right on the Transactly platform and populate your task list based on the terms of the contract.
Note: Accepting an offer can only be done by the listing agent
1. From the Offers tab, select the offer that you're ready to accept.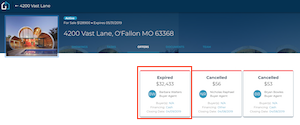 2. Select "Accept" on the offer card.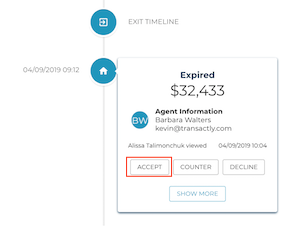 3. Upload the signed documents.
At least one is required to accept the offer.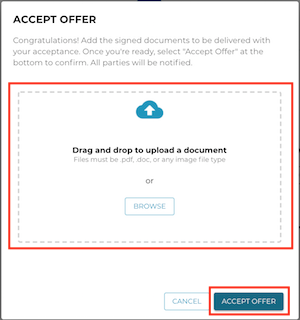 4. Enter the key dates.
Enter all the contract to close milestones. These key dates will be used to calculate task due dates and centralize your timeline on the platform. Acceptance/Execution date is required.
Create a new milestone not in the list by typing in the field and pressing enter.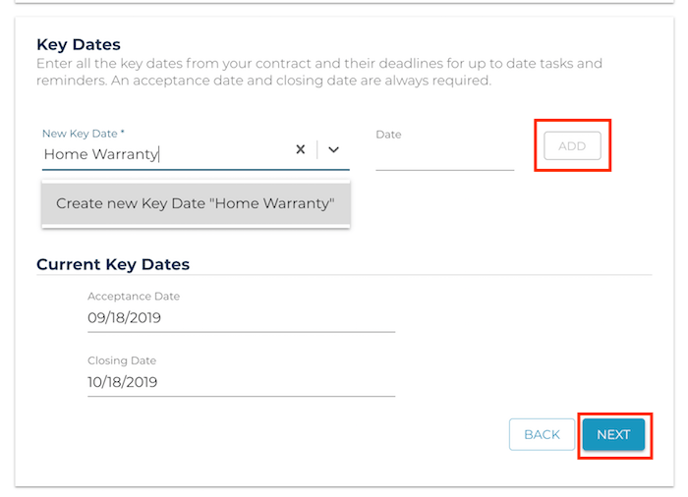 5. View the contract on the offer timeline.
The buyer party has received the good news instantly and all of your contract data now appears at the top of your transaction detail.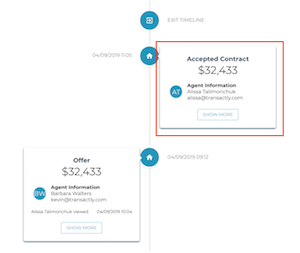 Questions about accepting offers?

Reach out to us at Support@transactly.com or chat us in the bottom right