Too low or too slow?
You have decided to pass on an offer, how do you notify the other party? Text? Call? Email?
With a few clicks, we'll walk you through the process and send those notifications, saving you time (and headache).
1. From the Offers tab of the transaction, select 'Decline' on the offer card you want to decline.
NOTE: Only licensed agents can decline an offer.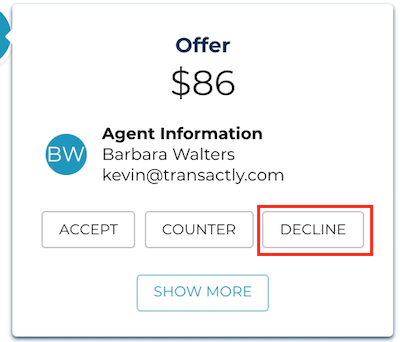 2. Confirm that you are ready to decline.
Declining will end all negotiations. Once confirmed, all parties will be instantly notified that the offer has been declined, and you will see the offer change to a declined status.