1. From your dashboard, choose Get a Transaction Coordinator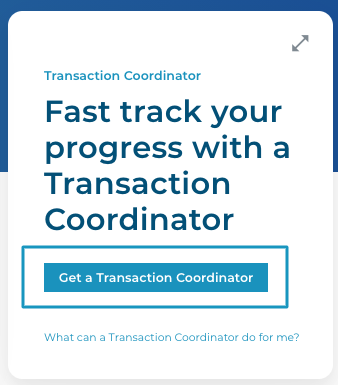 2. View details about the available Transactly Coordinators that match your needed criteria and click the option to choose which you prefer.
Not sure which is the best fit? We're happy to help!
3. Enter your account details for payment.
Click to save your card for Autopay by selecting the Keep my card on file to pay for all future orders checkbox

Autopay allows for coordination fees to be automatically charged to your credit card every time without having to sign in and approve each payment

If you have a Transactly code, enter it here.
The Transaction Coordination Services Agreement (TCSA) includes a detailed description of services provided and fees.
You're all set!
Questions about requesting a Transactly Coordinator?
Contact Support@transactly.com or chat us in the bottom right.