1. From your dashboard, choose Get a Transaction Coordinator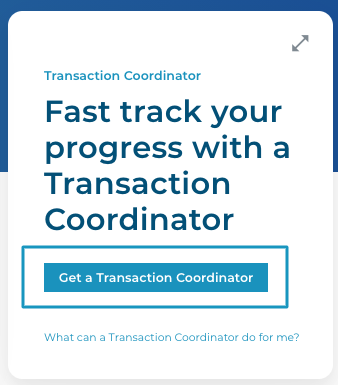 2. View details about the available Transactly Coordinators that match your needed criteria and click the option to choose which you prefer.
Not sure which is the best fit? We're happy to help!
You're all set!
Questions about requesting a Transactly Coordinator?
Contact Support@transactly.com or chat us in the bottom right.