Preferred Vendors stores your vendor contact information to reference and readily add to your transactions.
1. Once logged in, click your initials in the upper-right and select
Profile

.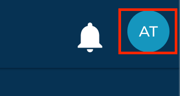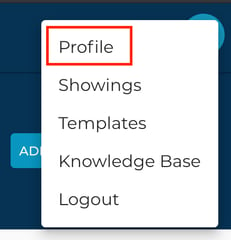 2. Select the
Preferred Vendors

tab once in your profile settings.

3. Individual cards can be opened
By clicking anywhere on the card or selecting the Open All or Close All options on the right-hand side.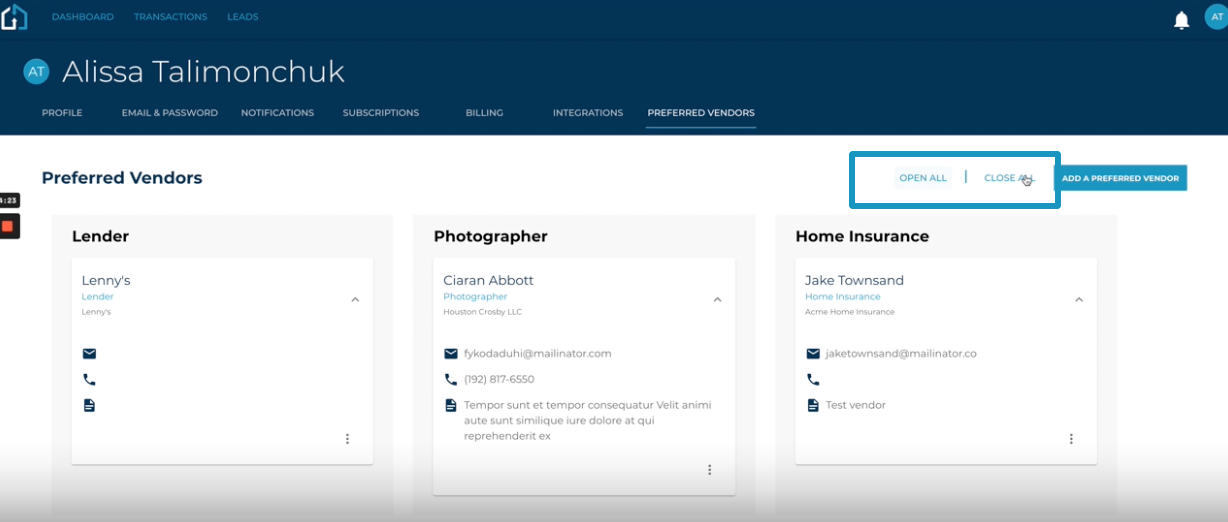 4. You may add a new Preferred Vendor by clicking on the Add a Preferred Vendor button.
Enter the Category and Company fields at a minimum in order to save. Click Submit.
A maximum of 3 preferred vendors per category are available (ie. 3 Photographers)
Questions about storing your preferred vendors?

Contact Support@transactly.com or chat us in the bottom right.