Let's get started!
Click Here to login and be taken directly to creating an order!
1. From your dashboard, choose Use My TC Now or enter the property address in the Address field.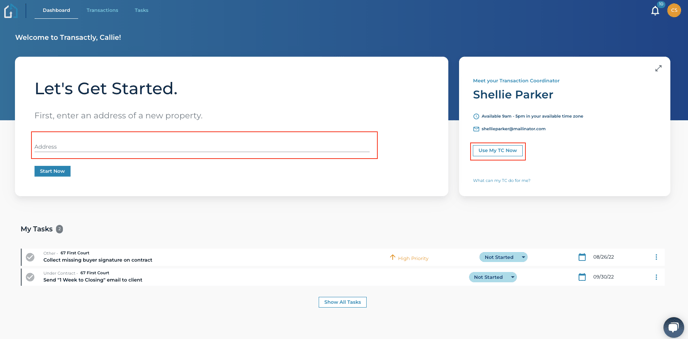 NOTE: If you do not already have a TC, you will still see an option to utilize one when creating your order from the Address field, or follow the steps outlined here - Match me with a TC - to get matched with a TC now!
2. Select the party you're representing- Buyer or Seller.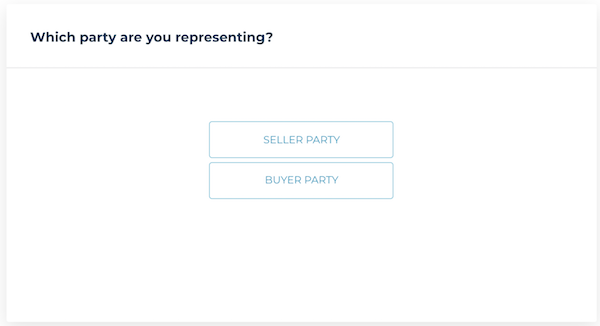 3. If it's the seller, you'll be asked to choose if the listing is already under contract.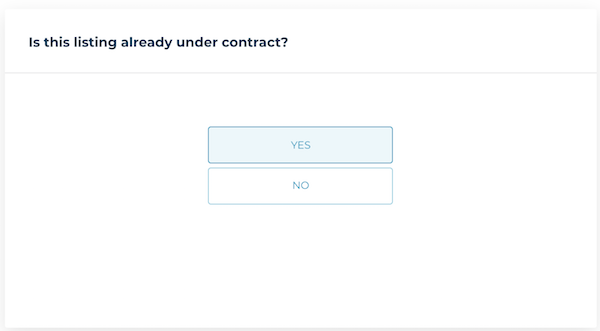 4. Fill out the order form.
The required fields in the form are:
Property Address
Contract document for Transaction Coordination orders, or the listing document for Listing Coordination orders.
Service selection, for buy side orders or sell side under contract, Transaction Coordination services will be selected by default for you. If you have a sell side not under contract transaction, Listing Coordination will be selected by default, and you will have the option to add Transaction Coordination services to the order, which will begin after the property goes under contract.
5. Confirm your order on the summary and submit.
Once your order is submitted, your Transactly Coordinator will be notified. They should get started on your order within one business day.
Questions about how to submit an order?
Reach out to us at support@transactly.com or chat us in the bottom right.