Once your coordination fee becomes due, there are several options for making payment.
Option 1: Most Popular-Enroll in auto-pay
Or, If you want to sign in and make a payment every time, you can choose from the following:
Option 2: Email Invoice
Click the link from the email notification. After clicking the "Review and Pay Here" link in the email notification, you'll log in to the application and be directed to the payment page.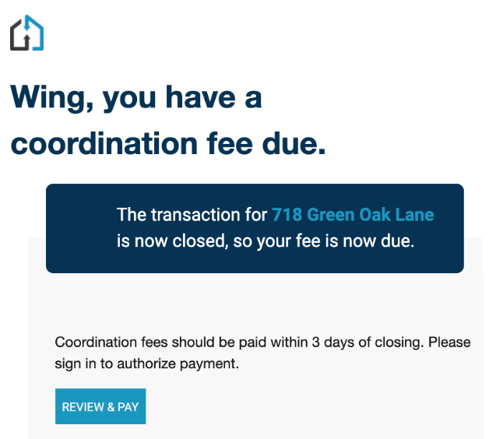 Option 3: In-App Notification
Click the in-app message for the invoice you'd like to pay. You'll be immediately directed to the payment page for that particular transaction.

Option 4: Dashboard
Select the 'Pay' button from the transactions list. You'll be redirected to the payment page for the transaction, showing any fees you have that are unpaid and due.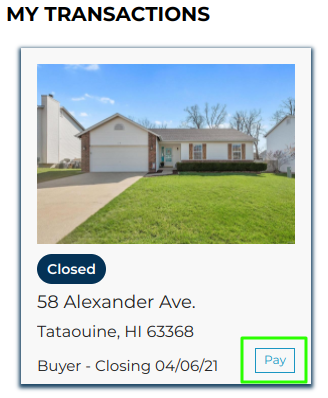 You will receive a receipt when paying via credit card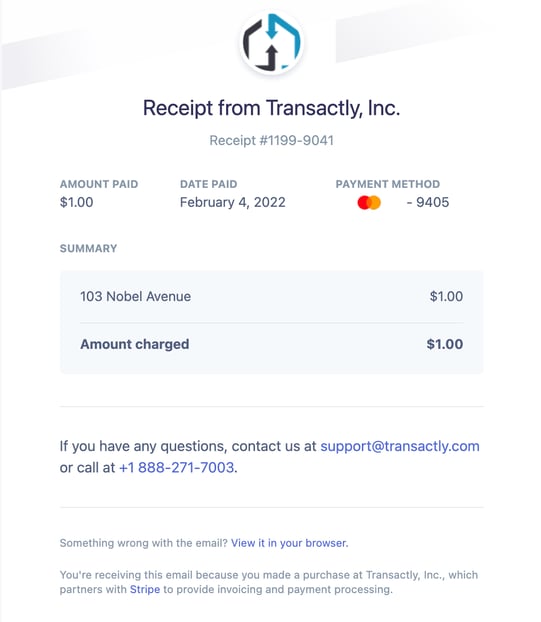 Note:
- All credit card payments are facilitated via Stripe. Your card information is completely secure.
- Transaction coordination fees are not due until close. Listing coordination fees are due as soon as the order is submitted. You will not be able to pay your fees until they come due.
Make it even easier enroll in auto-pay
Questions about how to make a payment?

Contact Support@transactly.com or chat us in the bottom right.