Transactly manages the to-dos, for every listing and transaction, for all parties.
1. Select the transaction you want to enter tasks on from the dashboard or the transactions list.
2. Navigate to the Tasks tab.

3. Select "Add Task" from the left panel.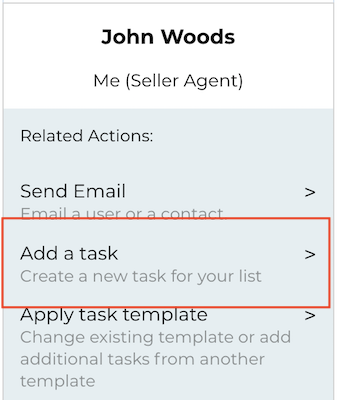 4. Enter your task details.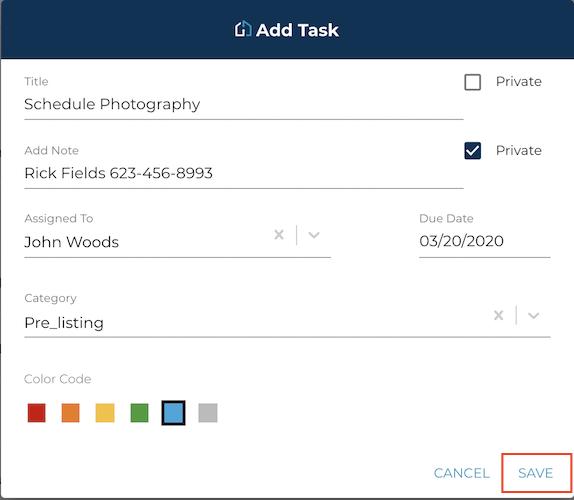 Task title/description
Determine if your task will be private (viewable by only you)
Enter a single note- determine if it should be private (viewable by only you)
Assign it to any other person in your party
Due date
Color flag
Category (Choose existing categories from the list or create new categories for your tasks by typing in the field)
5. Save the task and view it on your list.

You can add as many tasks and categories as you'd like to manage your transactions. A pre-set task template will be applied each time you create a listing transaction or an offer is accepted, or you can create your own custom task templates.

Questions about adding tasks?

Reach out to us at Support@transactly.com or chat us in the bottom right