You can view, search, and sort your entire roster from one place while logged in as an Office Admin.
1. Once logged in on any page, you may click on Roster towards the upper left selections.

2. You may search keywords through any of the information saved for all roster members and filter by Sub-Offices. You can sort by columns by clicking on a column (arrow icon). There's an option to Reset your search as well.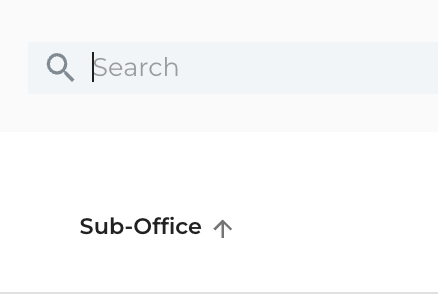 3. Remove User and Make Admin are to actions available by clicking on the three stacked dots on the right-hand side of a roster member. A dot will appear if a user is an Admin on the Admin column.