1. Click the unique transact.ly link for the property that you want to schedule a showing on.
This will be unique to every Transactly listing and can be found wherever the listing agent has posted it including social media, the MLS, etc.
2. Select schedule a showing.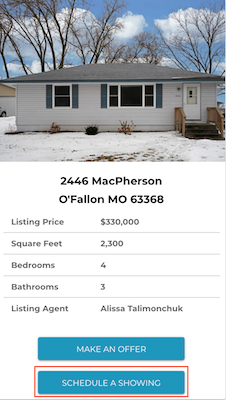 3. Login or Sign up.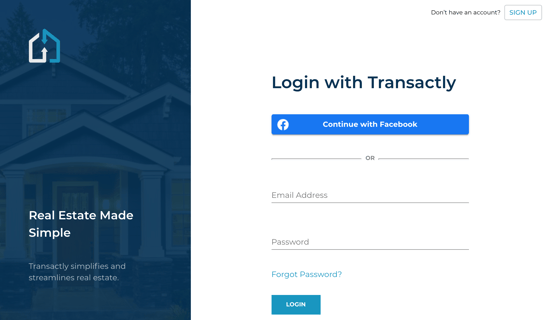 4. Choose a date for the showing to occur.

5. Choose a start time.
Note: All times in gray are unavailable to be shown as indicated by the seller.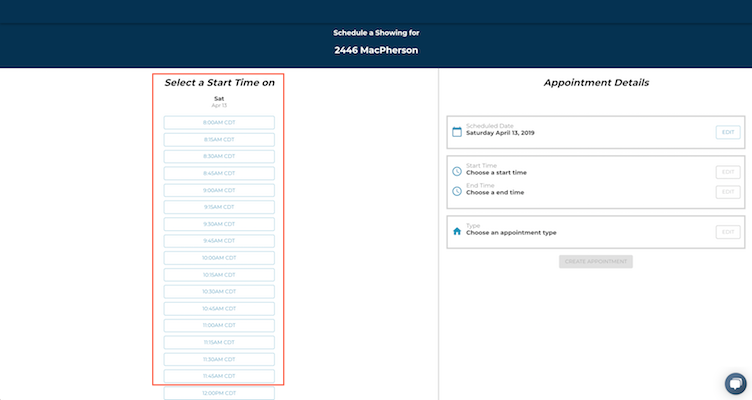 6. Choose an end time.
Note: Maximum showing time is set by the seller. End times outside of the maximum showing time will not be available to choose from.
7. Choose the type of showing.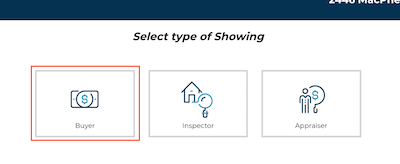 8. Submit your request by selecting Create Appointment.
All showings are appointment only and must be confirmed by the listing agent or seller. You'll receive a notification once your showing is confirmed, along with any access information needed.
Questions about scheduling a showing on Transactly?

Contact Support@transactly.com or chat us in the bottom right.