Revising or confirming your offer as final and best at the request of the listing agent.
When the listing party calls for best and final, you will receive an email and/or text, depending on your preferences, as well as an in-app notification.
1. Click on the notification or navigate to the offer timeline to locate the best and final card.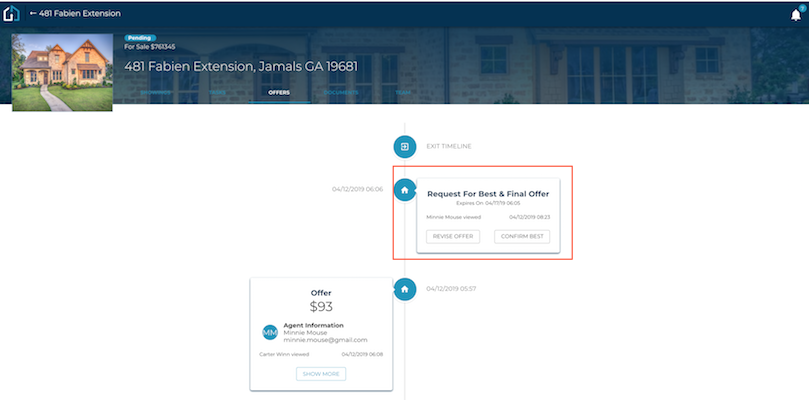 2. If you want to confirm your last offer as your best and final, select confirm best. You'll be prompted to confirm once again.
Once confirmed, the listing party will be notified of your best and final offer submitted. You'll see a new offer on your timeline.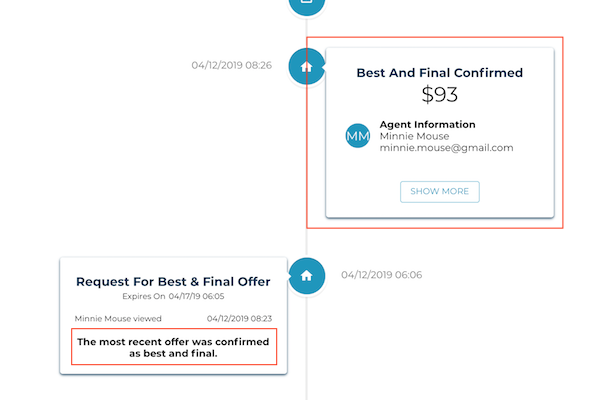 3. If you'd like to revise your previous offer, select Revise Offer.
4. Alter the terms of the offer as necessary and upload a new document if needed.
5. Review a summary of your revised terms and submit.
Once submitted, a new offer will be created and the listing party will be notified.
Questions about best and final offer requestss?

Reach out to us at Support@transactly.com or chat us in the bottom right