Leaving so soon?
If you no longer want to be part of a transaction or receive notifications, you can now remove yourself from that transaction. Keep in mind, you will no longer have access after you leave.
1. Select the transaction you'd like to leave from the list.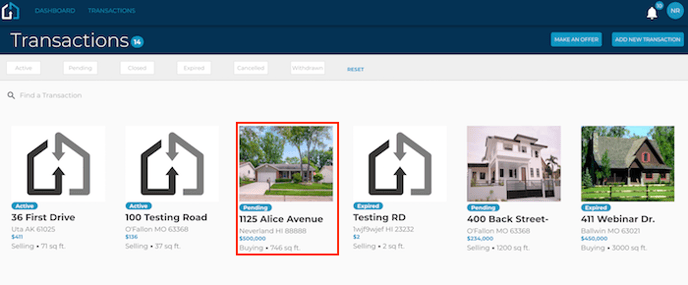 2. Navigate to the 'Team' tab in the Transaction.

3. Select 'Leave Transaction' from the actions panel on the right.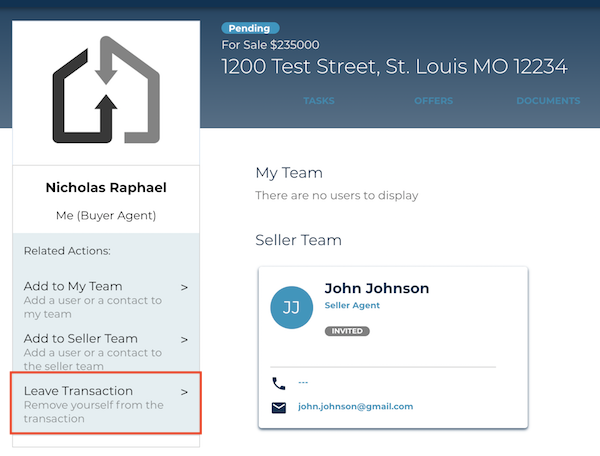 4. Confirm that you do want to leave.

You can be added back at any time by another member of the transaction or by contact support@transactly.com.