Measuring your milestones in a transaction is key, so you can mark all your key dates as complete.
1. Select any of your pending transactions from the transactions list to navigate to the transaction detail.
2. Locate the "Important Dates" section on the left hand side of your screen under the Actions menu.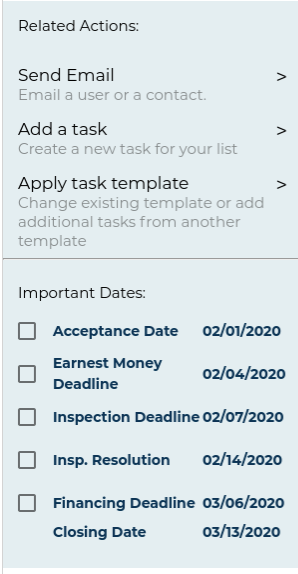 3. Select which Key Dates you would like to mark as completed by checking the box to the left of the description.
Both Acceptance Date and Closing date are unable to be marked as complete since they are complete when the day passes.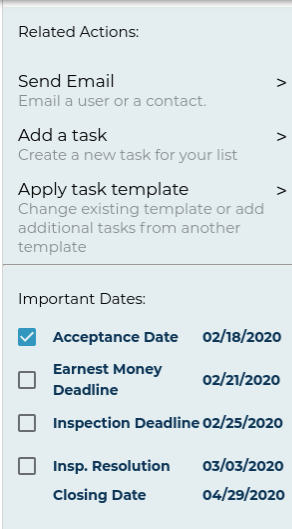 4. You can then navigate to the Transactions List View to view your key dates across all pending transactions.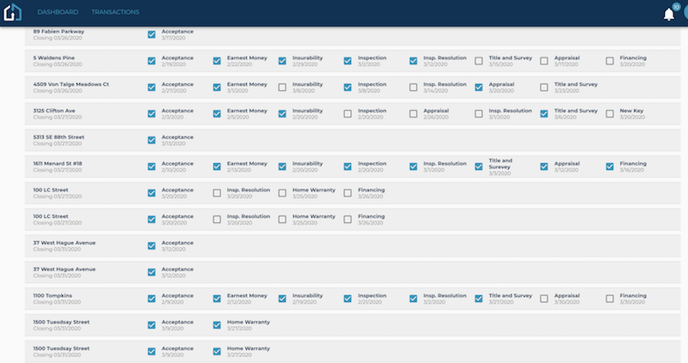 If you have any questions on how to manage your Key Dates (Important Dates), contact support@transactly.com, or chat us in the bottom right.