There are two ways you can turn on the showing scheduler feature for your transaction- during the create transaction process as the agent, or as the agent or seller, at any time during the home sale process.
1. If using Create Transaction:
You'll be prompted to turn on the showing scheduler after entering your team.
Then skip to Step 4 to see how to use each of the settings.
1a. If you're turning it on after the transaction already exists
Select Edit Showing from the top-right menu once in the transaction details.
Note: If there is a green dot next to the words, that indicates the showing scheduler is already on. If the indicator is red, the showing scheduler is currently turned off.

2. Select "Turn on Showing Scheduler"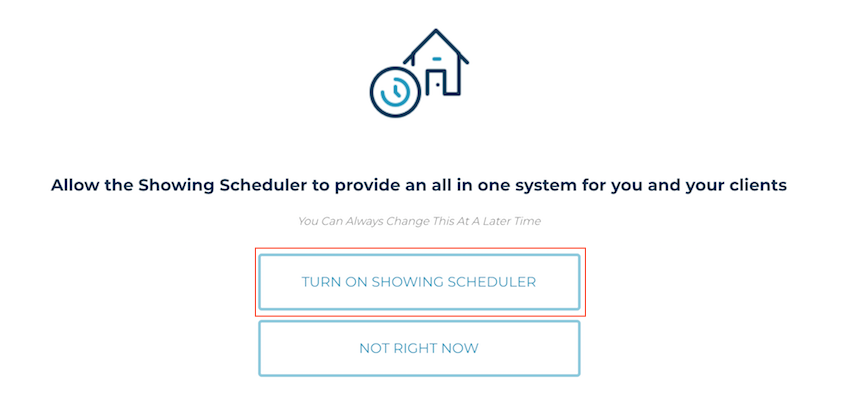 3. Unselect the team members who should NOT be notified about showings
This includes when showings need approval, when they are canceled, declined, etc., and select Next.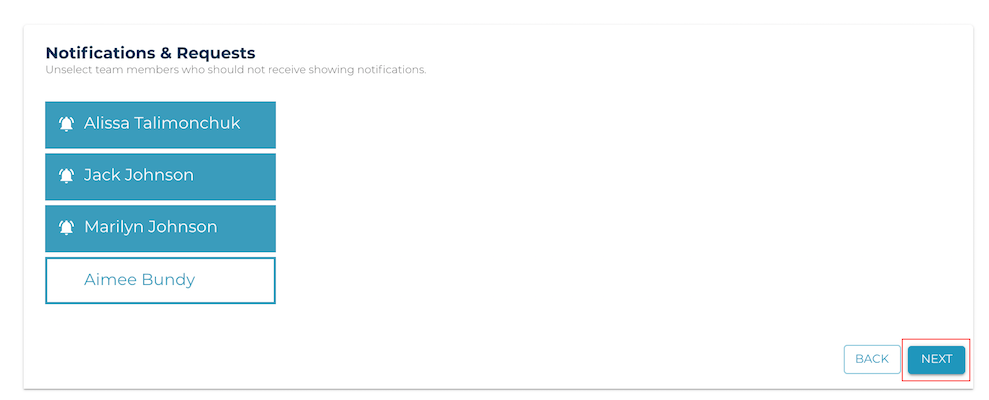 4. Select a lead time and maximum showing time, and select Next.

5. Enter any times that you're unavailable to take showings by inputting the start and end times and then selecting the days that those times apply to.
If you need to delete a previous exclusion, you can use the 'x' to the right of the exclusion. The number you can enter is unlimited. Showings are unavailable from 8:00 pm to 8:00 am by default.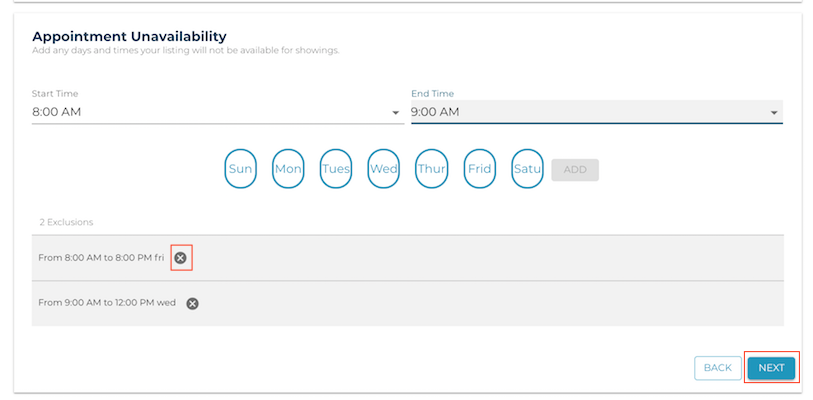 6. Enter access information for the home.
Note: Agents with confirmed showings will receive all access information, including combo box and alarm codes.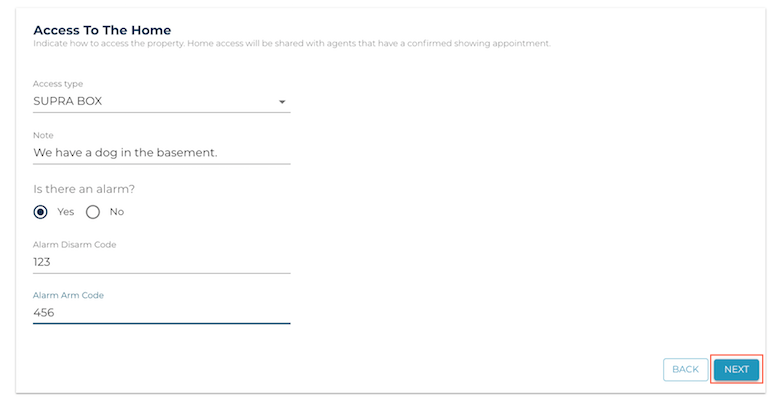 Review the feedback survey questions, select Next. Currently, we are not sending the feedback survey shown in this section, but will soon be sending these out for all past showings.
7. If you're creating your transaction-you'll be taken to upload listing documents.
7a. If you are turning it on after the transaction has been created- you're done!
Buyer's agents just need your unique link to schedule showings on your listing.
Reminder, your showing settings can be edited at any time through the Edit Showings menu item in the transaction detail.
Questions about enabling the showing scheduler?

Contact Support@transactly.com or chat us in the bottom right.