Changing price, expiration, or other listing details of your transaction.
Real estate conditions are constantly changing. Whether the listing price went down, the expiration was extended, or you accidentally spelled the street name wrong, we make it easy to make corrections to the listing details at any time.
1. Select Edit Transaction from the menu in the top right of the transaction detail.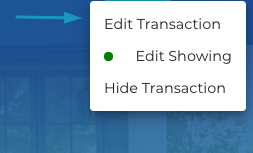 2. Change any field on the form, and select Update Transaction.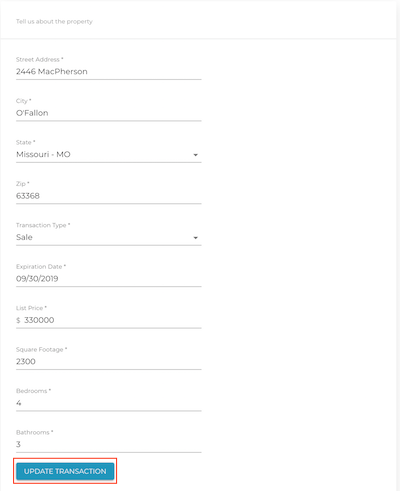 Your transaction is now updated!