1. If you've forgotten your password, select "Forgot Password" from the login screen.
Enter your Email address you use for your login once prompted on the "Forgot your Password?" page.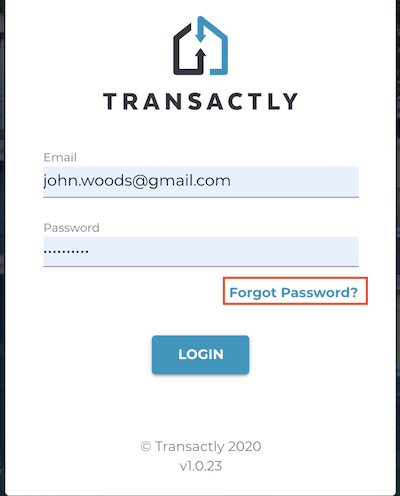 2. If you've forgotten your password and Transactly support has sent you a reset
You'll receive a "Transactly Password Reset" titled email which will have a Reset Password link. This will give you a one-time login to be able to create your new password.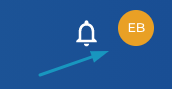 3. If you know your current password, and simply want to create a new one, you can update it within your account.
Simply go to your Profile, by clicking your initials in the upper right-hand corner of the application, and then visit the Email & Password tab.

Enter your new password twice, making sure that they match and meet the password guidelines, and select Change Password. Your password has now been changed. You'll use that password the next time you log in to the application.
NOTE: If you have any problems resetting your password or logging into the application, please contact support@transactly.com or submit a ticket in the bottom right.