Whether adding a contact or inviting someone to join the transaction, you can centralize all the transaction contacts on the platform.
1. Once inside the transaction, select the "Team" tab in the transaction detail view.

2. Select "Add to A Team"
Choose whether you're adding to "My Team" or the opposite party (Buyer or Seller).
If you're on the Seller side of the transaction, that is your team and Buyer will display as the alternate option (vice versa).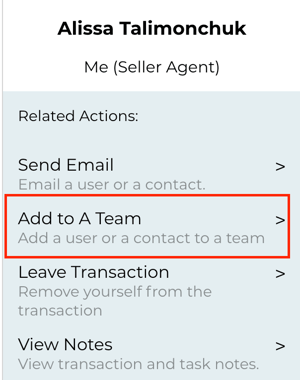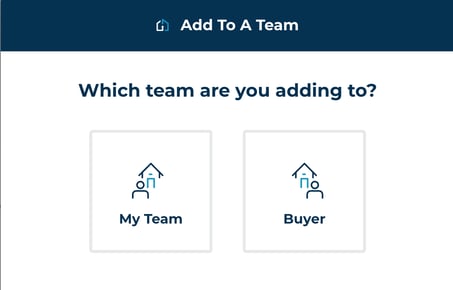 Next, you'll select Contact/User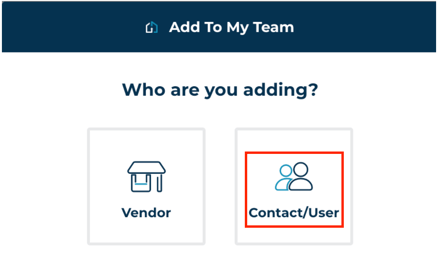 3. Enter the name, email address, and phone number (optional), and the role of the person you'd like to add.
If you want to invite the person to collaborate with you on the platform, you'll want to check the box at the bottom of the form indicating you want to invite them. If you only want to add the person as a contact, without sending an invite, uncheck the invitation box.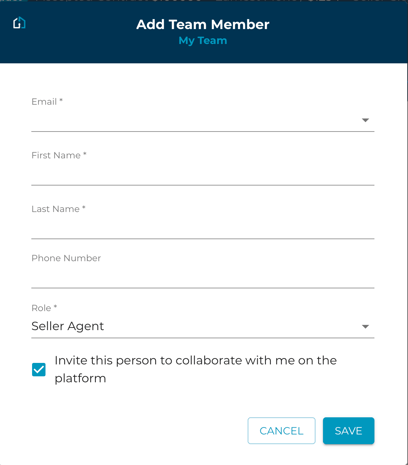 If you added the person as a contact, they will appear on the Team view marked 'Contact'. If they were invited to the platform, they will show 'Invited' until they accept their invitation.
Until they log in, they will not receive any additional notifications for that transaction.
Questions about adding contacts to the team tab?

Contact Support@transactly.com or chat us in the bottom right.